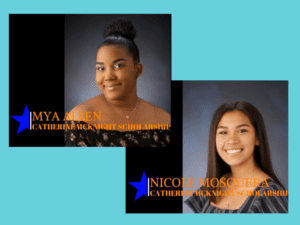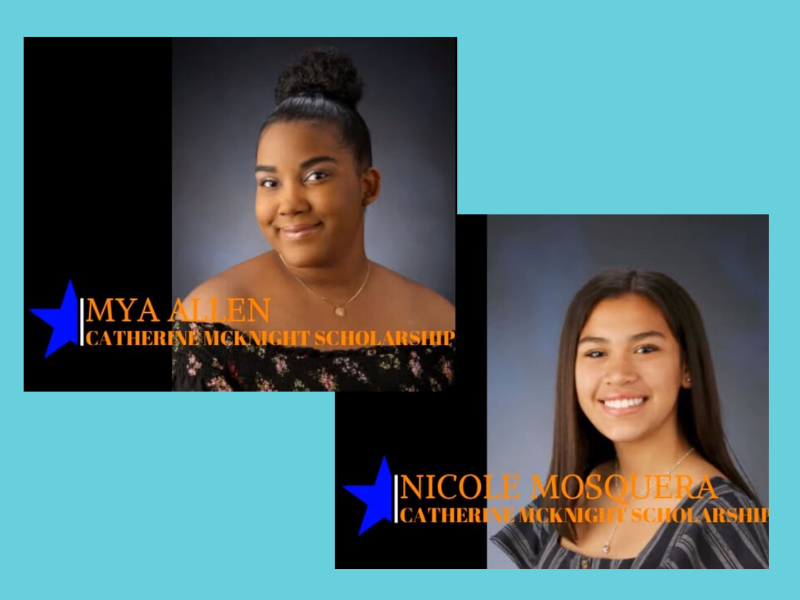 ETHS graduates Mya Allen and Nicole Mosquera were selected to receive the 2020 Catherine McKnight scholarship.  Mya and Nicole were honored at the virtual ETHS Senior Scholarship Night held on May 13, 2020
Mya will pursue her education at Reed College and will major in Computer Science.  Nicole plans to study Neuroscience in college.
Congratulations and Best Wishes to Mya and Nicole!