Our mission is to celebrate and nurture youth leaders by helping them develop a deep sense of self and responsibility for improving their communities.
The youth in our program serving the community during the 2020-21 program year
During the pandemic shortened 2019-20 program year, the JWLA volunteered 486 hours and partnered with the following community organizations:
A Just Harvest Community Kitchen, Chicago

Alliance for the Great Lakes, Evanston
Beth Emet Synagogue, Evanston

Bundled Blessings, Evanston

Campus Kitchens, Northwestern University

Connections for Abused Women and their Children, Chicago

Connections for the Homeless, Evanston
The Cradle, Evanston

Evanston School Children's Clothing Association, Evanston

Family Focus, Evanston

Gates Manor, Wilmette

Girls Play Sports, Evanston
JUF Uptown Cafe, Chicago
The Kindness Connection, Northbrook
The Mather, Evanston
Meals on Wheels, Evanston

Parks & Recreation Adopt-a-Park, Evanston

PEER Services, Evanston

Unitarian Church of Evanston

YWCA, Evanston/North Shore
A portion of the proceeds raised at the 3rd annual JWF SoccerFest on September 1, 2019 was donated to Family Focus.
Due to COVID-19 the 16th annual JWLA 3-on-3 Basketball Tournament was cancelled, but the JWF still made a donation to Rainbows for all Children.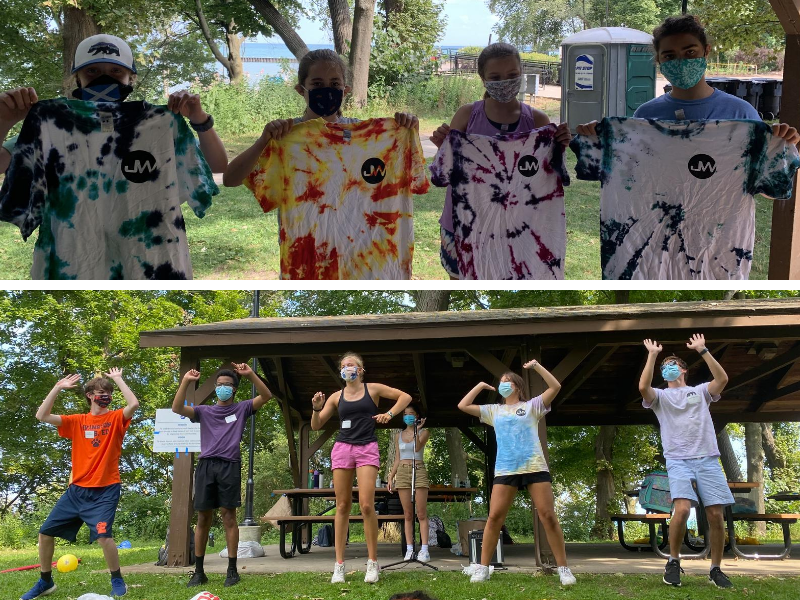 The pandemic couldn't stop us from having a great 2020 JWLA Leadership Camp on August 8 and August 9.  We held camp at the Evanston Lighthouse Beach Shelter.  We had two different groups of Wynners each day; close to 70 Wynners in all.  The Wynners safely participated in team building activities and had discussions about being a leader and the needs of our community.  They also had fun doing yoga, playing games and doing tie dye.  It was great way to start off the 2020-21 program year!
Read More

→