Our mission is to celebrate and nurture youth leaders by helping them develop a deep sense of self and responsibility for improving their communities.
The youth in our program serving the community during the 2019-20 program year
service hours to date in the 2019-20 program year
community partners to date in the 2019-20 program year
During the 2018-19 program year, the JWLA volunteered 795 hours and partnered with the following community organizations:
A Just Harvest Community Kitchen, Chicago

Alliance for the Great Lakes, Evanston
Beth Emet Synagogue, Evanston


Campus Kitchens, Northwestern University

Connections for the Homeless, Evanston

The Cradle, Evanston

Evanston Animal Shelter, Evanston

Evanston School Children's Clothing Association, Evanston

Family Focus
Fleetwood-Jourdain Community Center, Evanston

Gates Manor, Wilmette

Girls Play Sports, Evanston

Habitat for Humanity, Northern Fox Valley

Hemenway Methodist Church Soup Kitchen, Evanston
The Mather, Evanston
McGaw YMCA, Evanston
Meals at Home, Evanston
The Night Ministry, Chicago
Park School, Evanston

Parks & Recreation Adopt-a-Park, Evanston

Pennies for Peace, Bozeman, MT

School District 65, Evanston

School District 202, Evanston

The Talking Farm, Skokie

Unitarian Church of Evanston

Vineyard Food Pantry and Clothes Closet, Evanston
A portion of the proceeds raised at the 2nd annual JWF SoccerFest on September 2, 2018 was donated to Books and Breakfast.
A portion of the proceeds raised at the 15th annual JWLA 3-on-3 Basketball Tournament on March 10, 2019 was donated to Connections for the Homeless.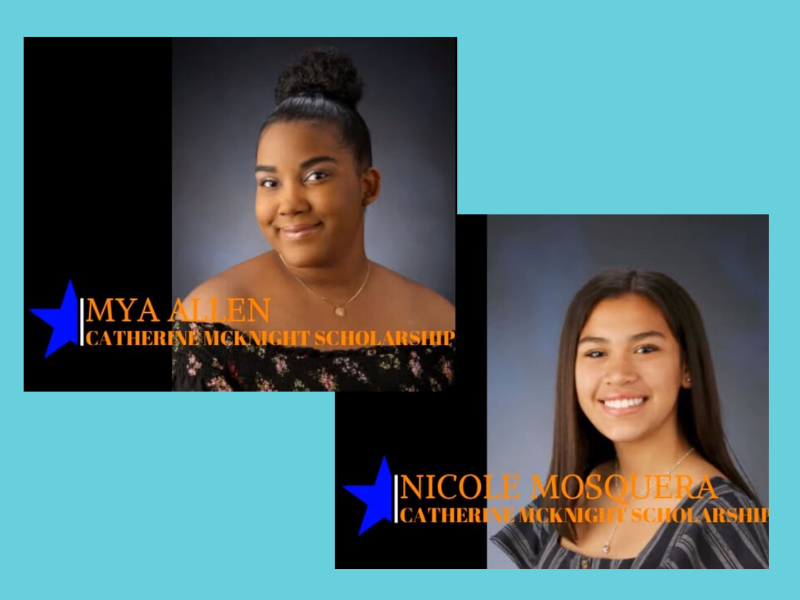 ETHS graduates Mya Allen and Nicole Mosquera were selected to receive the 2020 Catherine McKnight scholarship.  Mya and Nicole were honored at the virtual ETHS Senior Scholarship Night held on May 13, 2020 Mya will pursue her education at Reed College and will major in Computer Science.  Nicole plans to study Neuroscience in college. Congratulations and Best Wishes to Mya and Nicole!
Read More

→