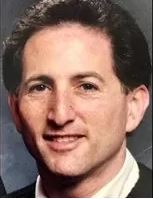 Many of us came to know Harvey Saver through the game of soccer.  We saw how he helped to grow and expand the game to all youth in the Evanston community.  As AYSO commissioner he reached out and encouraged participation in the sport he came to love.
His children, Wes and Meredith, quickly caught his love for soccer, eventually playing on Team Evanston in addition to AYSO.  Harvey transitioned into the more "competitive" environment and culture of travel soccer and all that came with it.  As an assistant coach on Meredith's team he also demonstrated and practiced his professional skills in the mental health and social services arena - perhaps more with the parents than the kids!  To Harvey, it was always about fairness, leadership, learning, and development.
As the Saver kids got older, there was never a bigger fan than Harvey and he was always so in tune with their development, and their successes as well as setbacks.  Having spent countless hours on the sidelines and in the stands, Harvey's demeanor never wavered. He was calm, seldom riled and always was determined to enjoy the game.  He encouraged the players to do their best and to learn from their experiences.
Harvey so enjoyed The Justin Wynn Fund's Annual SoccerFest, viewing it as a great opportunity to bring the community together.  He also did his fair share of time in the dunk tank!
We wish to continue and extend the legacy of Harvey Saver, and to honor his passion for soccer, leadership and sportsmanship.  Aligning with the Justin Wynn Fund is such an appropriate and endearing way to do that.  We hope that you will support this effort.
-Friends of Harvey Saver